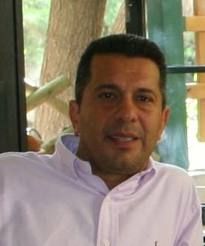 Born 5th February 1960 in Ankara Turkey, Ziya Adnan studied at TED Ankara College Secondary and High Schools. Between 1981 and 1985 studied at London Westminster University and graduated with Honours degree in Science. He worked at software house Aregon International until November 1986 then joined Pricewaterhouse (London). He worked for the company until February 2006 and that year he was made redundant after nearly 20 years of service. Between 2007 and 2011 he worked for London Borough of Camden and Metropolitan Police as a Project Manager on "Crime Mapping" Systems. In 2009, his team won the "ACIA Team Award for Excellence for Community Safety".
In 2009, qualified as a "UEFA B" licence football coach (England Football Association) and in 2011 he obtained his UEFA "A" Coaching Licence in Belfast, Northern Ireland Football Association. As a football coach, he worked for number of football academies in England and Turkey and has vast experience in grass roots football. In April 2004, started writing regular football articles for daily "Birgun Newspaper" in Turkey and to this date he has been writing for the Birgun. He has a strong background knowledge in English and Turkish football going back to the 80's.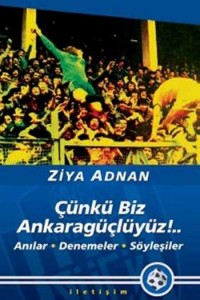 His first book about football was published by İletişim Yayınları in 2005 in Turkey (Çünkü Biz Ankaragüçlüyüz) looks at the history of one of the oldest football clubs in Turkey. In his book, Ziya wrote about the rise and fall of Ankaragücü, only second Division team to win the Turkish Cup in history. After years of financial struggle and hardship, Ankaragücü currently plays in Turkish 2nd Division. Although crowds in football stadiums in Turkey have been reduced considerably in recent years, Ankaragücü still attract average gates of 15,000 in their matches at 19 Mayıs Stadium in the capital Ankara. Ziya also follows Gençlerbirliği closely, only Ankara club in Turkish Super Lig. His detailed interview in September 2015 with İlhan Cavcav, club's president since 1978, has been praised by various newspapers in Turkey.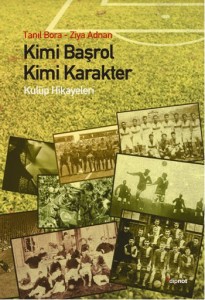 His second book which he wrote with Tanıl Bora ("Kimi Basrol Kimi Karakter (Turkish) Paperback" was published in 2014.
In this book, Ziya and Tanıl provide and insight stories of football clubs all over the world, including biggest derbies, rivalries, histories and their good and bad times.
Ziya lives in London, speaks fluent English and works for the BirGün Newspaper as an accredited football journalist analysing English and Turkish matches. Birgun (One Day) is an Istanbul-based daily Turkish newspaper and was founded in April 2004.